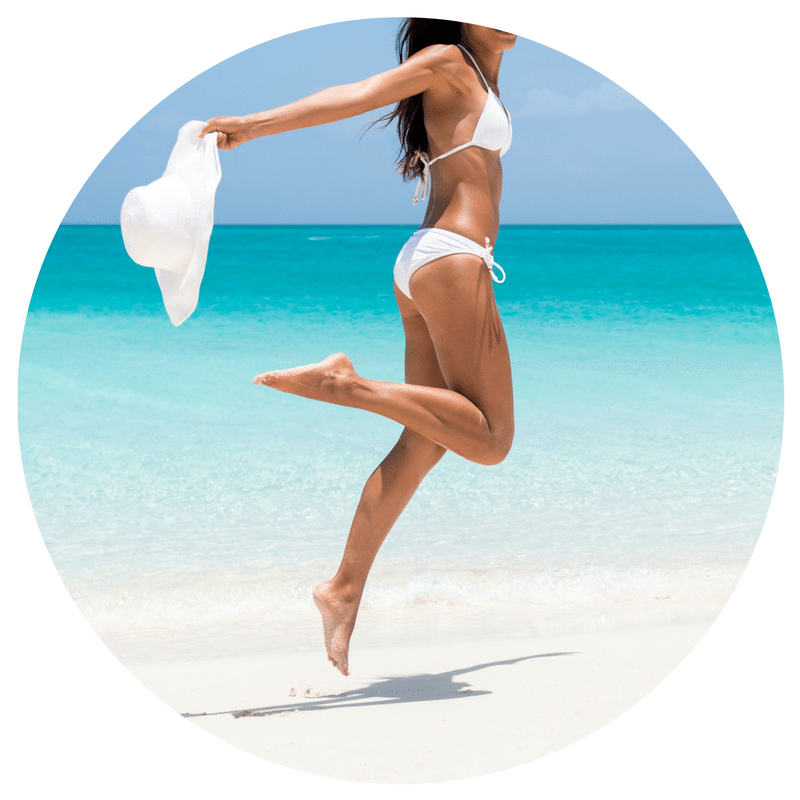 Vaginal Rejuvenation with FemTouch
Many changes occur in women's bodies throughout their life through pregnancy, menopause, and general hormones. These can affect your breasts, abdomen, and even vaginal area. With aging or after childbirth, the vaginal area could experience laxity caused by dryness, thinning, or sagging skin on the vaginal lining. These symptoms can lead to sexual discomfort, affect the quality of your life, and also have an adverse effect on your self-confidence. Vaginal rejuvenation treatments help you love every aspect of your body. The innovative FemTouch treatment was created to help women deal with the common problems related to hormonal changes.
Am I a good candidate?
After a consultation, your provider at MDSkin Lounge will be able to tell you if this procedure will be beneficial. You can then decide whether you wish to undergo the procedure or not. It can get you relief from various vaginal irritations and conditions. Some of the conditions in which FemTouch can help you include laxity of the skin, urinary incontinence, dry and itchy vagina, atrophy and painful sex. The treatment is also recommended for women who suffer from menopausal symptoms.
What is the FemTouch procedure?
The Lumenis FemTouch is a minimally invasive cosmetic procedure designed for vaginal rejuvenation that restores your vaginal tissue with the use of laser energy. The laser delivers heat which stimulates the production of collagen in your vaginal tissues; this promotes the growth of new tissue which will alleviate many of the issues you were facing.
When you arrive for your vaginal rejuvenation treatment, you will be taken into an examination room. Once you are comfortable, the FemTouch applicator device is inserted into the vaginal canal. This applicator delivers laser energy to the vaginal tissues and the specialist will move it in a circular motion to ensure the entire treatment area is covered. Your entire procedure will only take about 5 minutes.
What does the treatment feel like?
You may feel a heating sensation during your FemTouch treatment session, but it is not painful. No numbing is required for the procedure. There aren't any official side effects related to this treatment but some women may experience some minor vaginal itching. This may last for a few hours and you can relieve the symptoms using a hydrating gel which can be used for up to a week.
Since there are no serious side effects of the FemTouch treatment, you can return to your normal routine immediately after your procedure. However, you must avoid sexual intercourse for 3 days allowing your body enough time to heal.
Do FemTouch treatments hurt?
It is an easy and quick procedure. Most women say that it feels like a tampon being inserted. You may feel a slight vibration from the internal probe but no discomfort or pain during the treatment. Much like a regular physical exam.
What is the recovery like?
There is no recovery period from the procedure, but you must give your vagina rest for at least 3 days. This means that you must avoid sex and exercise for 3 days; you must also not use tampons or get in the hot tub during this time. The only side effect is feeling itchy which resolves soon and you can use a hydrating gel to get comfortable.
What results can you expect?
You will notice external results within a few days after your FemTouch treatment. Your vagina will return closer to it's pre-baby appearance. Within a few days, you will also begin to see a positive change in urine incontinence. Your final results will be complete vaginal tightening, increased lubrication, and bladder leakage or urine incontinence alleviated.
It will take a few treatment sessions to see a change in your vaginal health. Most women require 2 to 4 sessions in order to get optimal results. It is important that your vaginal tissues get the required time to heal before you undergo another treatment. This is why you will have to wait 4 to 6 weeks before you get your next treatment session. However, you will see some improvement right away. FemTouch offers the best nonsurgical procedure for improving your vaginal health and getting the vaginal rejuvenation that helps restore your self-confidence. Your vaginal tissue is improved to regain its self-lubrication ability and youthfulness.