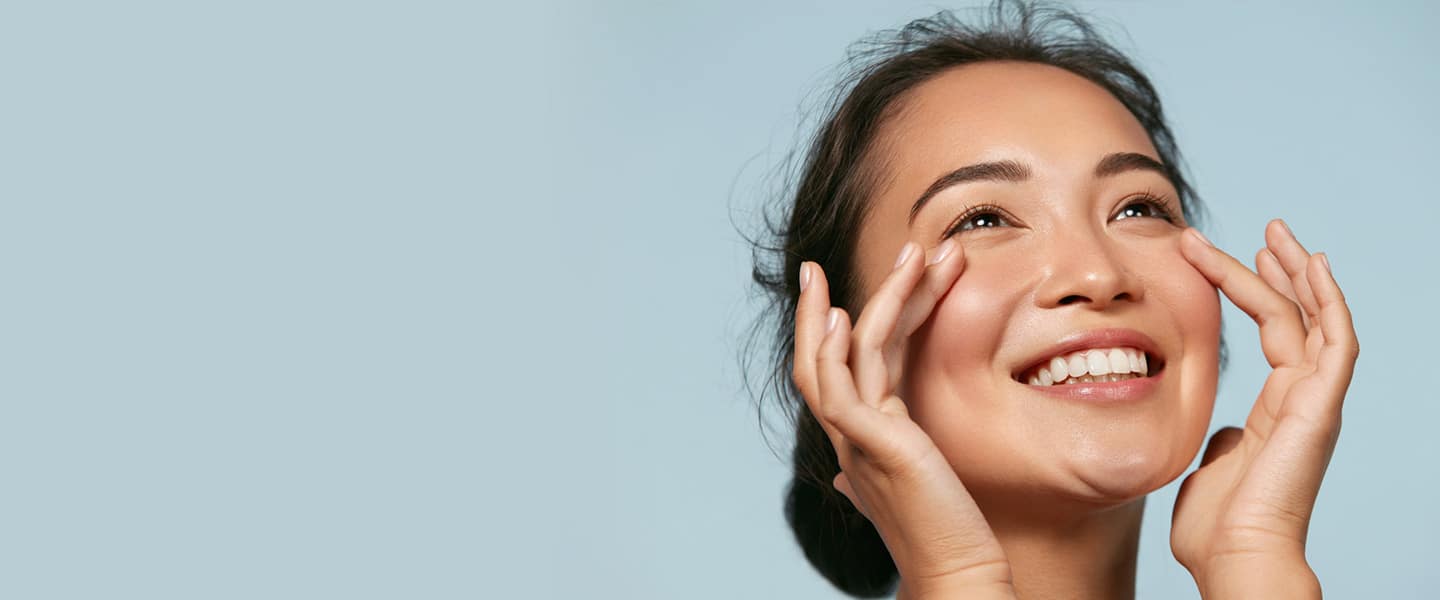 ULTHERAPY
Ultherapy is a non-surgical treatment that uses ultrasound to lift loose or sagging skin on the neck, under the chin, and above the eyebrow with minimal downtime.
Schedule an Appointment
What is Ultherapy?
Ultherapy is the only non-invasive treatment that can specifically target the deep foundation below the skin without cutting or disrupting the surface. It is also the only procedure to use ultrasound imaging, which allows us to see the layers of tissue during treatment, and ensure the energy is deposited precisely where it will be most effective. Our team at MDSkin has undergone advanced training to maximize our patients' results.
Who Can Benefit From Ultherapy?
A good candidate for Ultherapy is typically someone who has mild-to-moderate skin laxity in areas like the face, neck, and under the chin. Patients who are in their 30's and older are likely good candidates for Ultherapy. During your consultation, we will be able to determine if Ultherapy is right for you.
How Does Ultherapy Work?
Ultherapy specifically targets sagging skin without cutting or damaging the surface. During the procedure, the provider will thoroughly clean and apply ultrasound gel to your treatment area. A small ultrasonic handpiece will then be placed on the skin, generating precise ultrasound waves which target the underlying tissues.
This ultrasound energy increases collagen growth, which is part of your body's natural healing process. Over time, your skin responds to this new collagen by lifting, toning and addressing your aging concerns, such as:
• Sagging skin in the brow area
• Loose skin on the neck
• Double chin
• Lines and wrinkles on the décolletage
Why Does MDSkin Offer Ultherapy?
At MDSkin, we offer Ultherapy as a nonsurgical alternative to other skin tightening procedures. Patients who do not wish to undergo a surgical facelift often opt for Ultherapy in order to tighten the skin and smooth wrinkles without the need for a complex procedure and lengthy downtime. Ultherapy is a great way to achieve the rejuvenation goals of many patients.
Along with it being a great nonsurgical option, Ultherapy is often an add-on to other body contouring procedures. With this treatment, we can help our patients achieve enhanced results. We strive to offer safe, effective treatment that will allow our patients to be comfortable and confident.
What Can Be Expected After Ultherapy?
The Ultherapy procedure creates a rejuvenated appearance in a natural way. It improves sagging skin due to aging. After treatment, you may experience slight lifting & toning, minor swelling, and slight tenderness. While you may see immediate results, further improvements will develop within 2 to 3 months. Your skin will feel tighter, more toned, softer and smoother. Some patients have even seen improvement continue up to 6 months after their procedure. Typically, results are long lasting, and it may be several years before most patients consider other rejuvenating treatments.
Ultherapy FAQs
Can you do Ultherapy after fillers?
How long is Ultherapy recovery?