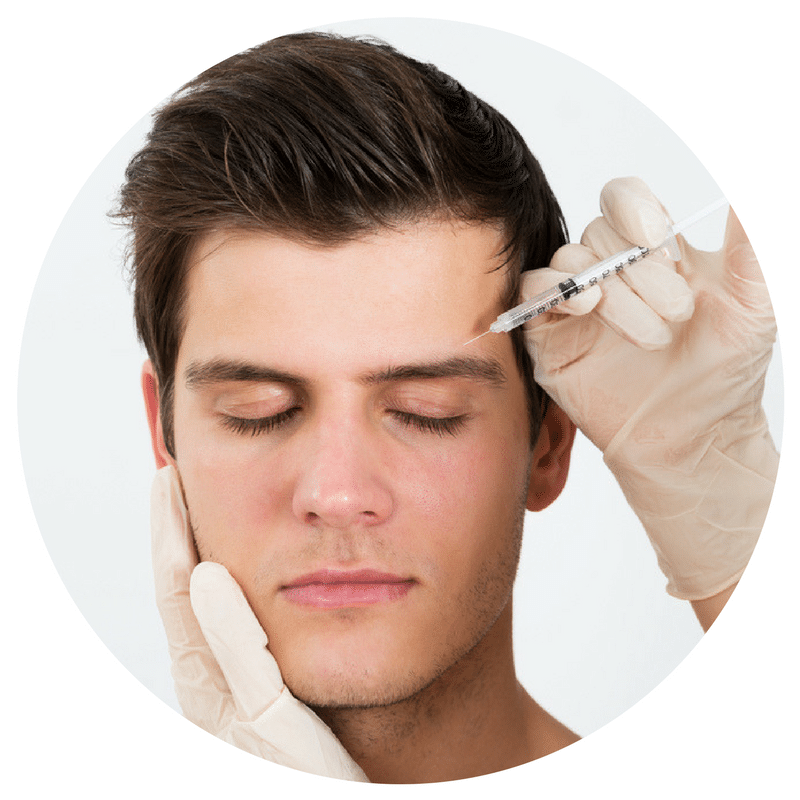 Why Men Should Say Yes to Botox®
Anti-aging treatments like Botox have traditionally been associated with women, but this trend is quickly changing. From 2000 to 2017, the number of men who used minimally invasive treatments went up by 76 percent, according to the American Society of Plastic Surgeons. It's also worth noting that during those same years, there was an increase of over 390 percent in men using Botox injections. With such drastic growth in men's cosmetic treatments, here's what to know about how Botox can help boost your look with quick and easy treatments.
Enjoy Improvements in the Quality of Your Skin
It wasn't all that long ago that men who had wrinkles were considered to be distinguished. However, popular culture now puts a lot more emphasis on youthful-looking skin. Many men now look for solutions for wrinkles around their eyes, across their foreheads, and along their nasolabial folds.
Botox is the treatment of choice for dynamic wrinkles, or wrinkles caused by repetitive movements. It's able to relax the facial muscles, resulting in fewer frown lines, crow's feet, and other folds.
Treatment results typically last anywhere from three to six months. The sooner you start treatments, the less likely you'll be to develop wrinkles and folds as time goes on.
A Great Confidence Booster
Dealing with wrinkles and the other signs of aging can impact your emotional health. It's common for men to become self-conscious as they get older and may begin to wonder if their wrinkles are affecting how others view them, both professionally and romantically. A great way to boost your self-confidence is by using Botox. Looking as young and refreshed as you feel can be a great way to improve your quality of life in all aspects.
A Quick Cost-Benefit Analysis
You may not be ready for or need cosmetic surgery to improve your look and boost your self-confidence. Surgery is considered expensive by some, and can require downtime, which isn't for everyone. However, Botox for men is simple and affordable.
Most Botox treatment appointments last less than thirty minutes. The actual injections take only a few minutes, and there's no recovery. This means you can get right back to your schedule. You may have some redness or mild swelling near the injection sites, but this clears up quickly.
The results can be seen about one week after treatment – but take 14 days for full effect and typically last 3 to 4 months but have been seen to last even up to five or six months. In comparison to surgery, you can enjoy a younger look in a shorter amount of time, experience almost no downtime, and still stay within your budget.
Schedule a Consultation
We offer a variety of non-invasive cosmetic treatments for men and women here at MDSkin medical spa. North Scottsdale, Old Town, and Chandler residents can meet with one of our professional, expert practitioners to learn more about their options with Botox during a consultation. We invite you to contact us by calling or filling out our online form.