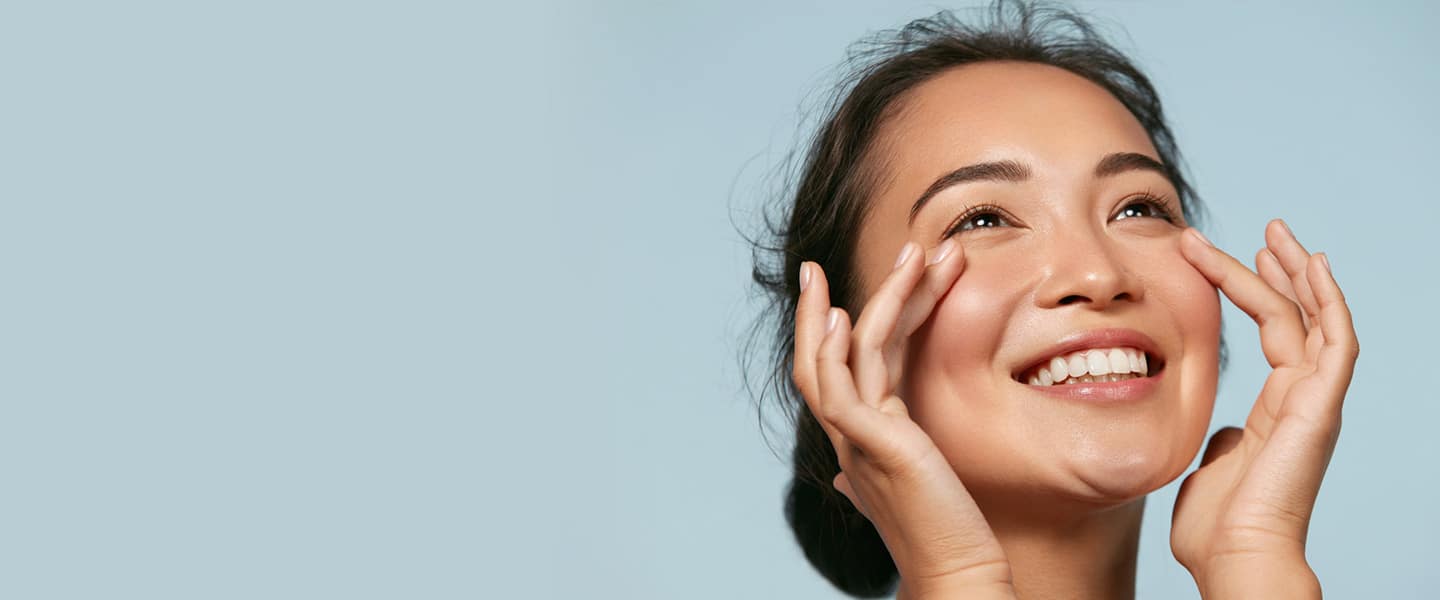 DERMAPLANE
The Dermaplane is a safe, non-invasive treatment to exfoliate and smooth the skin and reduce the appearance of fine lines, skin imperfections, and wrinkles.
Schedule an Appointment
What is the Dermaplane?
The Dermaplane is unique in that it is a multi-step clinical procedure combining dermaplaning and the Dermalinfusion Facial or Hydrafacial. This amazing treatment produces immediate results with no downtime and can be performed as a standalone treatment or prior to other skin treatments to increase their effectiveness. For optimal results, monthly Dermaplane procedures are recommended.
Who Can Benefit From a Dermaplane?
The Dermaplane treatment can exfoliate the skin, smooth out the skin, and reduce the appearance of fine lines as well as improving skin imperfections. Most people are candidates for this skin treatment. To know how this treatment can benefit you, meet with a specialist at MDSkin or MDSkin Bar for a consultation.
How Does the Dermaplane Work?
When you come into the MDSkin or MDSkin Bar office, you will lie down comfortably for your treatment. This can also be done in combination with other treatments as well.
DERMAPLANING
A manual exfoliation technique that safely and efficiently removes surface debris with a dermaplaning blade, priming the skin for the chemical peel solution.
DERMALINFUSION
Dermalinfusion is the only procedure featuring simultaneous, non-invasive exfoliation and topical delivery of skin-specific serums. Patients leave the treatment with radiant, better-looking skin.
HYDRAFACIAL
The HydraFacial is a nonsurgical, painless, in-office treatment that uses patented technology to cleanse, extract, and hydrate your skin for a youthful glow. Treatment usually takes about 30 minutes to complete.
Why Does MDSkin Offer the Dermaplane?
Dermaplaning is a great way to get bright, beautiful skin. This exfoliation method creates smooth skin and removes the dull look from dead skin. At MDSkin and MDSkin Bar, we offer this treatment to boost results for our patients seeking skin rejuvenation. The Dermaplane can be done by itself or as part of another skin treatment. This allows us to customize each treatment for our patients, so they get the best care for their skin.
What Can Be Expected After the Dermaplane?
After the Dermaplane treatment, you will notice an instant improvement in skin texture and tone. There is no downtime associated with this treatment. Your MDSkin or MDSkin Bar specialist will go over any aftercare details with you to ensure optimal results.