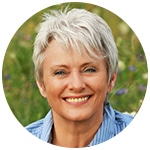 Reduce Symptoms of Menopause at MDSkin Lounge
September is National Menopause Month! For this month we are putting special focus on those treatments that can help our patients going through menopause relieve the symptoms. Menopause is a hard time for women. It causes a lot of change in the body and can start to inhibit your daily life. With different treatments like Coolsculpting, PRP Hair Restoration, and FemTouch, we can help you to feel normal and beautiful during this period of change.
What Are the Symptoms of Menopause?
With menopause, there are so many different symptoms that women can go through. It is not a one-size-fits-all condition. But there are very common symptoms that the majority of women go through. Common menopause symptoms are:
Thinning hair and dry skin
Vaginal dryness
Weight gain
Slowed metabolism
Urinary stress and urge incontinence
Volume loss in the breasts
Many women think that these symptoms need to be accepted, that is not true. At MDSkin Lounge we have many procedures that can help to address these various symptoms and have you feeling amazing. Popular treatments we use are CoolSculpting, PRP Hair Restoration, and FemTouch.
CoolSculpting to Combat Weight Gain
CoolSculpting is a nonsurgical fat reduction and body sculpting treatment. It uses fat-freezing technology to kill off fat cells in the treated area. This can be done in as little as 30 minutes at MDSkin Lounge and can treat fatty areas on the arms, back, thighs, abdomen, and waist. To get the best results, most patients get a series of 3-6 treatment sessions done. Patients love this procedure because of its effective, safe, and requires no downtime.
PRP Hair Restoration for Women
If you notice hair thinning as part of your menopausal symptoms, we can help treat this at MDSkin Lounge with PRP Hair Restoration. This treatment uses platelet-rich-plasma taken from your own blood and injects it into the scalp where the hair is becoming thin. Platelet-rich plasma is well known to release many growth factors and promote the tissues to heal. By using this method, we have a natural solution to restore the lost hair. There is absolutely no downtime required for this treatment.
FemTouch
FemTouch can address several different symptoms of menopause such as vaginal dryness and urinary stress incontinence. FemTouch is a great option for women since it is minimally invasive, non-surgical, non-hormonal, and painless. This procedure stimulates collagen production to create healthier tissue. Laser energy is applied to the vaginal walls to stimulate new tissue growth. Most patients get 3 treatments to get the best results. This procedure is safe, effective, and quick only taking a few minutes. Plus, there is no recovery time associated.
Schedule a Consultation
If you are experiencing symptoms of menopause then come talk to our specialists at MDSkin Lounge. Right now, for September we are offering a special on a FemTouch treatment. Call the office to learn more and schedule your consultation.