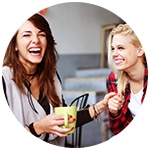 MDSkin – The Lounge & The Bar Opens its Second Location
Scottsdale, AZ – Dr. Bryan Gawley, founder of Gawley Plastic Surgery, has now opened his second premier skincare and wellness center location of MDSkin The Lounge & The Bar.
His first MDSkin® Lounge opened in 2016 and is known for excellence in both advanced providers and beautiful, natural outcomes. Now, with a grand opening scheduled for April 7, 2018, his second location combines the best in class patient care, safety, and outcomes of his plastic surgery office with the world-renowned patient experience of one of the most premiere spas in the world.
About MDSkin – The Lounge & The Bar
The luxurious lobby greats visitors with a sense of calm, beauty and elegance. Patients can browse the Beauty and Skin Bars displaying advanced, medical grade skincare products while enjoying a "Gorgeous by Gawley," cold-pressed organic juice from the Juice Bar. Juices have been formulated especially for MDSkin and have been chosen for their skin-healing and nutritional skin benefits.
A patient's scheduled appointment determines which grand hall they will enter – The Lounge or The Bar. MDSkin Lounge provides best in class facial and body treatments including the latest facial injectables, lasers, CoolSculpting, FemTouch, and wellness injections, while MDSkin Bar provides comprehensive skincare solutions and promotes the importance of regular infusion facial therapies as a maintenance-based foundation for youthful skin. Together, The Lounge and The Bar strive to develop personalized long-term plans that will be an opportunity for optimizing skin's appearance and allows MDSkin to maximize your routine.
Our goal is to become a partner with our clients in their journey to achieve beautiful skin and wellness. The new location is currently accepting appointments and walk-ins are welcome based upon availability. Call 480-418-2505 to schedule an appointment or for more information.
Contact Information
4821 N. Scottsdale Road, Suite 103
Scottsdale, AZ 85251
(480)418-2505