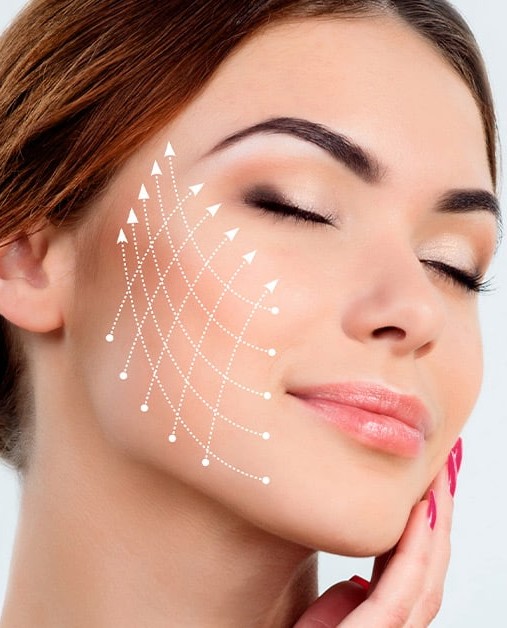 NovaThreads is one of the first facelift alternatives with minimally-invasive, anti-aging results. With the help of our MDSkin injection team, you can enjoy a refreshed, rejuvenated look without the downtime or hassle of surgery.
NovaThreads is an industry-leading new treatment option that uses the principles of the thread lift technique. This means that special threads are injected under the facial tissues where you need extra lift and volume.
NovaThreads uses absorbable suture threads made from polydioxanone that are commonly used in biomedical practices for cardiothoracic surgery – specifically because they are fully absorbed by the body within 4-6 months and leave behind no scar tissue. The result is new collagen growth and improved skin structure that generates better hold and volume under the skin for over 1 year.
NovaThreads treatments can be performed using a local anesthetic so you're comfortable and relaxed at our state-of-the-art office. After we determine the right treatment approach for you and your goals, the threads are injected and inserted under the skin where they are gently lifted into a more upright position, bringing the skin and tissues with it. The threads remain under the skin where they will stimulate collagen growth and gradually be absorbed into the body. Overall, your appointment can take 2 hours. After treatment, you can return home.
Lower Face
Neck
Jaw