Expert skincare backed by science and curated to deliver natural results
Experience the Skin Fitness Revolution
MDSkin Lounge | MDSkin Bar is recognized for its luxurious setting and 5-star experience that focuses on the longevity of Skin Health. We are a center that is focused around skincare treatments, injectables, rejuvenating laser treatments and the most current skin tightening and body contouring treatments performed by our unmatched team of licensed professionals.
Enjoy 15% Off Your First Treatment. New Patients Only.
About Us: The MDSkin Story
About Us:
The MDSkin Story
A modern skincare destination focused on promoting a lifestyle commitment around SkinFitness. Our skin clinics focus on changing the skincare experience—offering custom skin routines, injectables, and optimized at-home daily routines. Expert skincare backed by science and curated to deliver natural results.
Meet Our Founder: Dr. Bryan Gawley!
Meet Our Founder:
Dr. Bryan Gawley!
Founded by Board Certified Plastic Surgeon, Dr. Bryan Gawley who's goal was to elevate and set the standard for clinical excellence and client experience in the medical aesthetics industry. He sought to combine the clinical foundations from his plastic surgery practice with the luxury experience of a premiere resort spa.
Your journey at MDSKIN Lounge | MDSKIN Bar begins with a personalized blueprint that serves as a comprehensive, long-term plan to feeling & looking your best.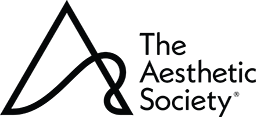 Don't just take our word for it. Here's what our patients say:
Erika at MD Skin is my go to for all facial services and injections! She is friendly, warm, and most importantly, provides honest feedback and recommendations regarding my facial services. Erika helped me come up with my skin service plan to help achieve my skincare goals for my upcoming wedding- I just finished my last service on our plan and can honestly say this is the best my skin has ever looked. I feel so confident with the subtle changes and injections she incorporated for a natural look. The facility is beautiful; clean, bright, professionally ran, and they have a self serve refrigerator with complimentary bottled water and fresh pressed juices! I am so happy I chose MD for all my facial services leading up to the wedding and plan to continue using them as I need normal "maintainence". Thank you to Erika and the entire MD team for getting me to my skincare goals! I look forward to my next appointments!
The staff is great. Very welcoming and genuinely interested in understanding my goals and interests regarding my look. The office is also very bright and clean. I am excited to continue my cosmetic skin journey with them.
Jenny was absolutely amazing. She made me feel so comfortable and trusted her instantly with my skin. Her experience really shined through and I can't wait to go back again. My skin has already made such big difference from one facial.
Just had a IPL and RF microneedling with exosomes and can't wait to see the results! Highly recommend pairing these two treatments together. Larissa is an amazing laser technician and highly recommend her. MD skin lounge is so beautiful on the inside also, love this place for my skin care needs!
I've been going to the PC location for two years now and I am continually impressed. I get real results there. I left my dermatologist and the plastic surgeon who was referred. All they offered were dangerous surgeries with low success rates and a miserable recovery, all of which would take a year. While I knew I didn't want to do it I had no alternatives.. but then I went to see Lauren who helped me last year with another area that was disfigured and the results were impressive. Through her advice and guidance we are slowly getting things done and seeing improvements all around. I would honestly be lost without her at this point! She's a treasure! Lauren is spectacular in a nutshell. Her compassion, skill set, knowledge is unmatched.! Ariel is a master at facials and all the things she does and also another super talented and important person as she is terrific at her job.!
We'd love to hear from you. Call us or message us today for more information.