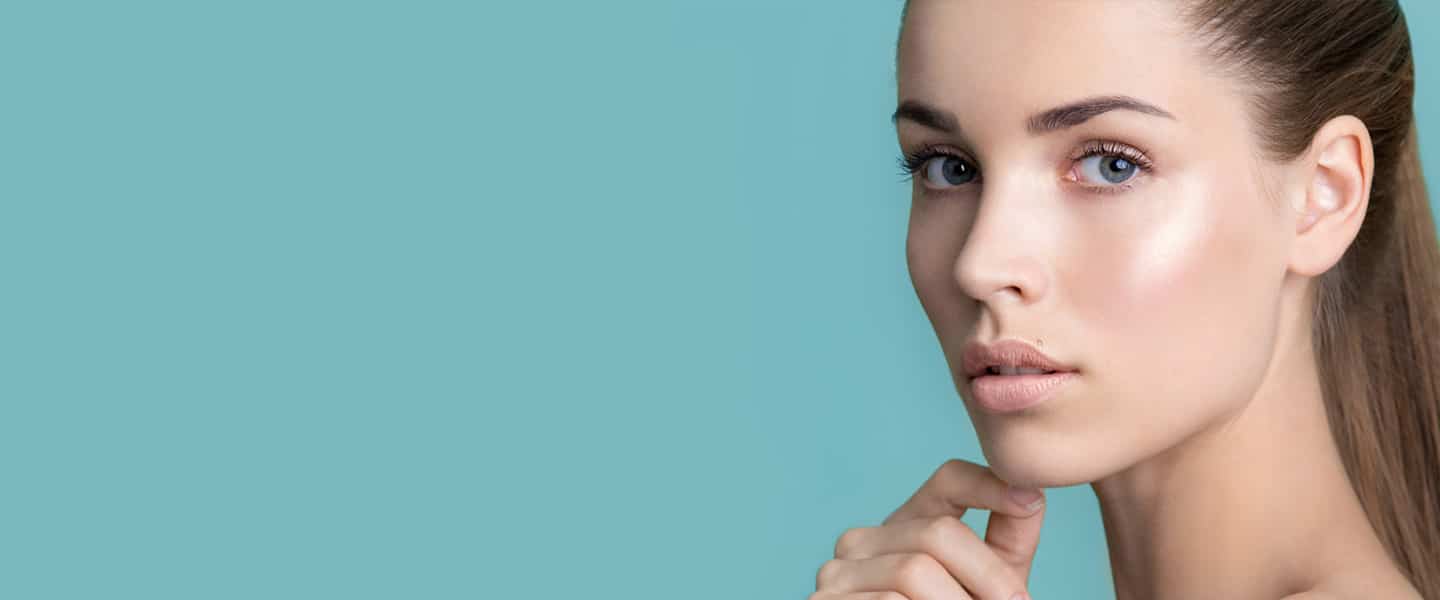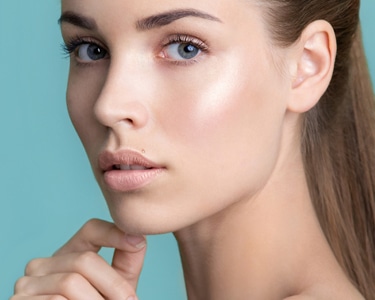 JUVEDERM
Juvederm is an injectable hyaluronic acid that works to reduce the effects of aging. Juvederm gives many patients increased facial volume and smoother skin.
Schedule an Appointment
What is Juvederm?
Juvederm is one of the most popular dermal fillers on the market. Dermal fillers use hyaluronic acid to lessen fine lines and wrinkles. Hyaluronic acid is naturally found in the skin and decreases as you age, which, along with loss of collagen, causes wrinkles and folds in your skin.
Who Can Benefit From Juvederm?
Juvederm is typically used to help with vertical lip lines, marionette lines, chin wrinkles, and nasolabial folds or "parentheses". If you desire to treat any of these areas, you may be a candidate for Juvederm. Both men and women benefit from Juvederm treatments. Patients of all skin types and textures may see results with Juvederm. At MDSkin, our expert injectors can determine if Juvederm is right for you during our thorough consultation process.
How Does Juvederm Work?
During an appointment, one of our expert injectors can determine what areas in your skin may see improvement with Juvederm. Placement of these injections will ultimately determine end results, and our injectors are highly trained. Once the placement is determined, Juvederm is injected into your skin, addressing signs of aging and refreshing your look. Juvederm injection is a fast, effective in-office procedure.
Why Does MDSkin offer Juvederm?
MDSkin offers safe, effective injectable fillers. Juvederm is a popular and reliable dermal filler. At MDSkin, we offer this treatment to help patients feel more confident in their looks and to rejuvenate their appearance.
What Can Be Expected After Juvederm?
After injection, you may experience minimal side effects. Temporary swelling, redness, and pain may persist for a brief time. You may return to your daily activities after treatment, but it is encouraged to avoid scheduling important events immediately after treatment. Once swelling fades, you will begin to notice a smoother and tauter complexion.
Juvederm® Voluma XC
About Juvederm® Voluma XC
As we age, we lose muscle and fat in our face. We can experience shallow areas, or volume deficiencies. Hyaluronic acid, a substance present in the skin, decreases during the aging process. To alleviate resulting folds, wrinkles, and creases, Juvederm® Voluma can help. Voluma contains hyaluronic acid and can eliminate the effects of the aging process.
Treating Shallow Areas
During an appointment, our expert injectors will inject Voluma into shallow areas or folds in the face. Folds near the nose and mouth, also known as nasolabial folds, can also see improvement with Voluma. As a gel filler, Voluma will create a plumper, smoother appearance to those areas. Patients may notice a difference in their complexion; shallow areas and folds can see improvement with Voluma.
The Results
After your appointment, you may notice redness and puffiness near the injection sites. These symptoms will fade within a week or two. Patients can experience a fuller looking face after this period; wrinkles and creases will be less noticeable and the skin will have more volume. It provides a subtle, natural enhancement to the mid-face lasting up to 2 years.
Juvederm® Volbella
About Juvederm® Volbella
Volbella is the latest advancement in the Juvéderm range of facial fillers, developed specifically for your lips and mouth area. It has been specifically developed as a smooth gel to give a soft, natural feel.
Areas Treated by Volbella
Volbella provides patients with a soft smooth volume to the lip area and under eyes.
The Effects of Volbella
The gel fills in lip lines and wrinkles while the hyaluronic acid within attracts and retains moisture, so results can last up to a year. There is virtually no swelling or bruising, so normal daily activities can be resumed immediately after the treatment. You will be provided with an ice pack to take home, which lessens the redness and swelling.
Juvederm® Vollure
About Juvederm Vollure
Juvéderm Vollure is a soft, hyaluronic acid injectable gel filler that treats moderate to severe wrinkles and nasolabial folds that run from the nose to the side of the mouth. Hyaluronic acid is naturally occurring in our skin, and promotes skin hydration and keeps the skin looking younger. As we get older, our skin stops producing as much of this component and that's when noticeable signs of aging begin to surface. When injected, Juvéderm Vollure can fill in static wrinkles and folds for a younger smile.
Treating Nasolabial Folds
To begin your treatment, you will have a chance to express your concerns to the expert injector and they will mark the areas to be injected. Once the determined areas are marked, a fine needle is inserted to inject the fillers. Most Juvéderm fillers contain lidocaine, which is a type of anesthetic that will help numb the area making it less painful. Patients can expect to see results right away with the appearance of their wrinkles and folds found around the mouth. Most patients only need one treatment to accomplish their desired look, however, some patients like to start small and add more volume after a few weeks. Results have been shown to last up to 18 months and touch-ups will be needed after the 18 months for best results.
The Results
The two great improvements that have been made with this new formula is the lasting power and minimized swelling. These improvements truly make Vollure unique from the other products in the Juvederm family. Post-treatment, many patients experience minor redness and swelling at the injection site. Any redness, swelling, and potential bruising should last less than one week. Usually, any of these minor symptoms can be eased with applying an icepack to the affected areas.